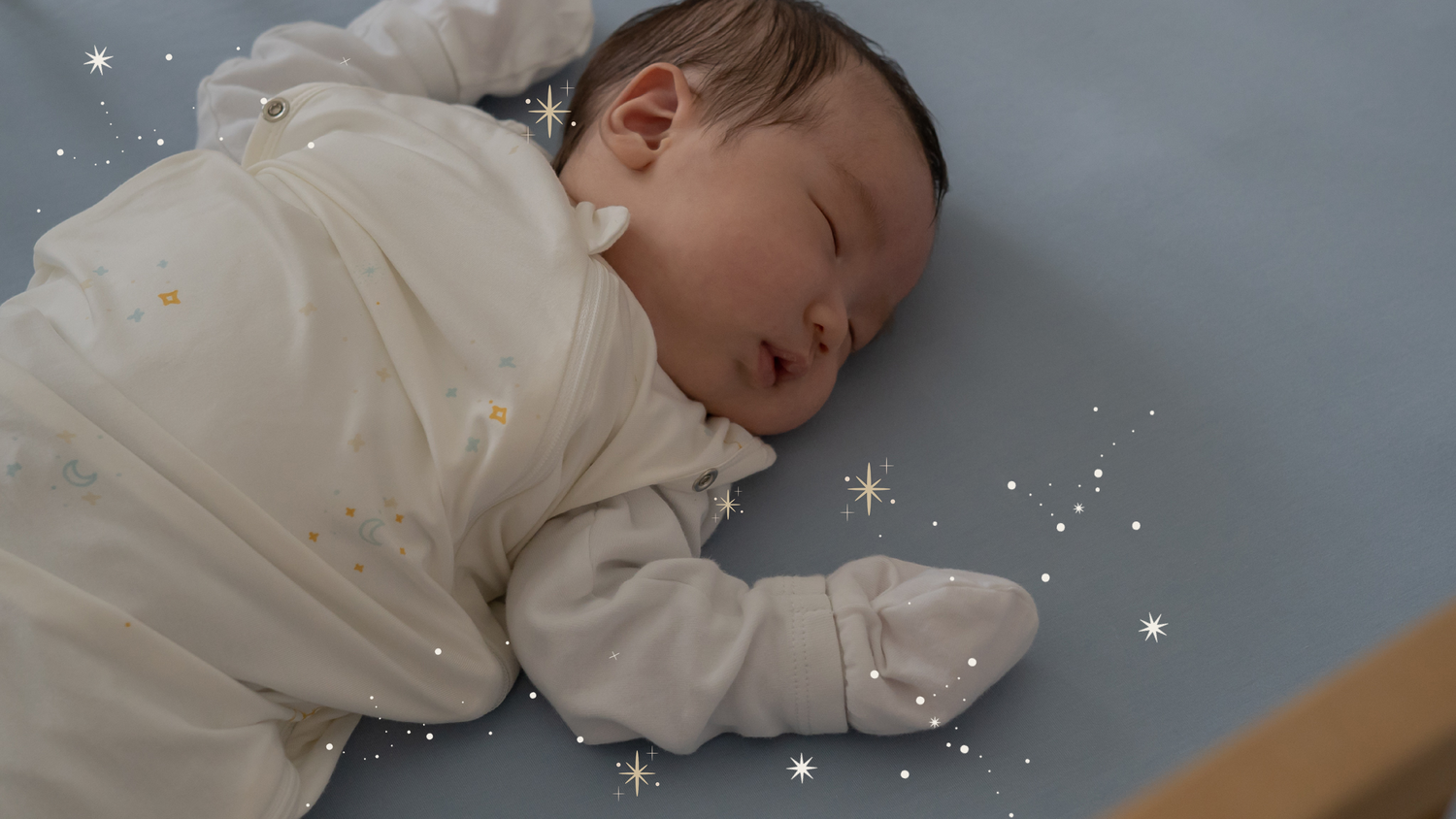 Baby Cocoon Sleeping Bags
Discover Ted & Luna's Baby Cocoon Sleeping Bags made of the softest bamboo jersey, a sleep sack for safer and more comfortable sleep for your baby.
Baby Cocoon Sleeping Bags (0-6 months)
Baby Cocoon Sleeping Bags (6-18 months)
Why Baby Sleeping Bags?
1/ A better swaddle alternative

2/ Keeps baby safe & snug all night

3/ Easy diaper changing
Our Cocoon Sleeping Bag wraps your little one in a snug cocoon without the risk of loose fabrics for a secure, cosy feeling, assuring safe and more peaceful sleep throughout the night.
No more dealing with loose layers. Enough room to wriggle, impossible to kick off. So they're less likely to wake up chilly in the night.
Featuring two-way zips for easy nappy changes and undisrupted sleep, and a generous length designed to grow with your baby.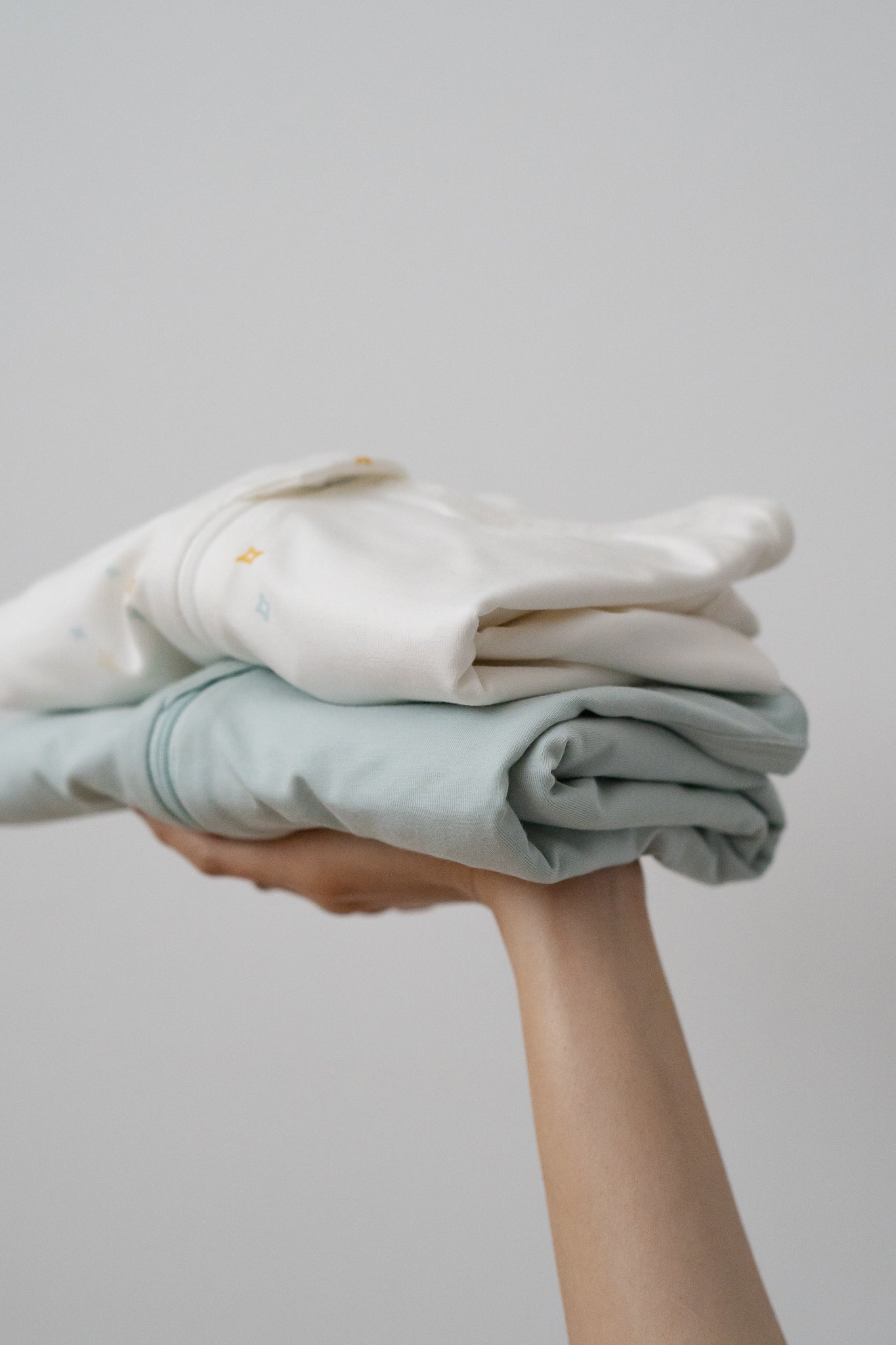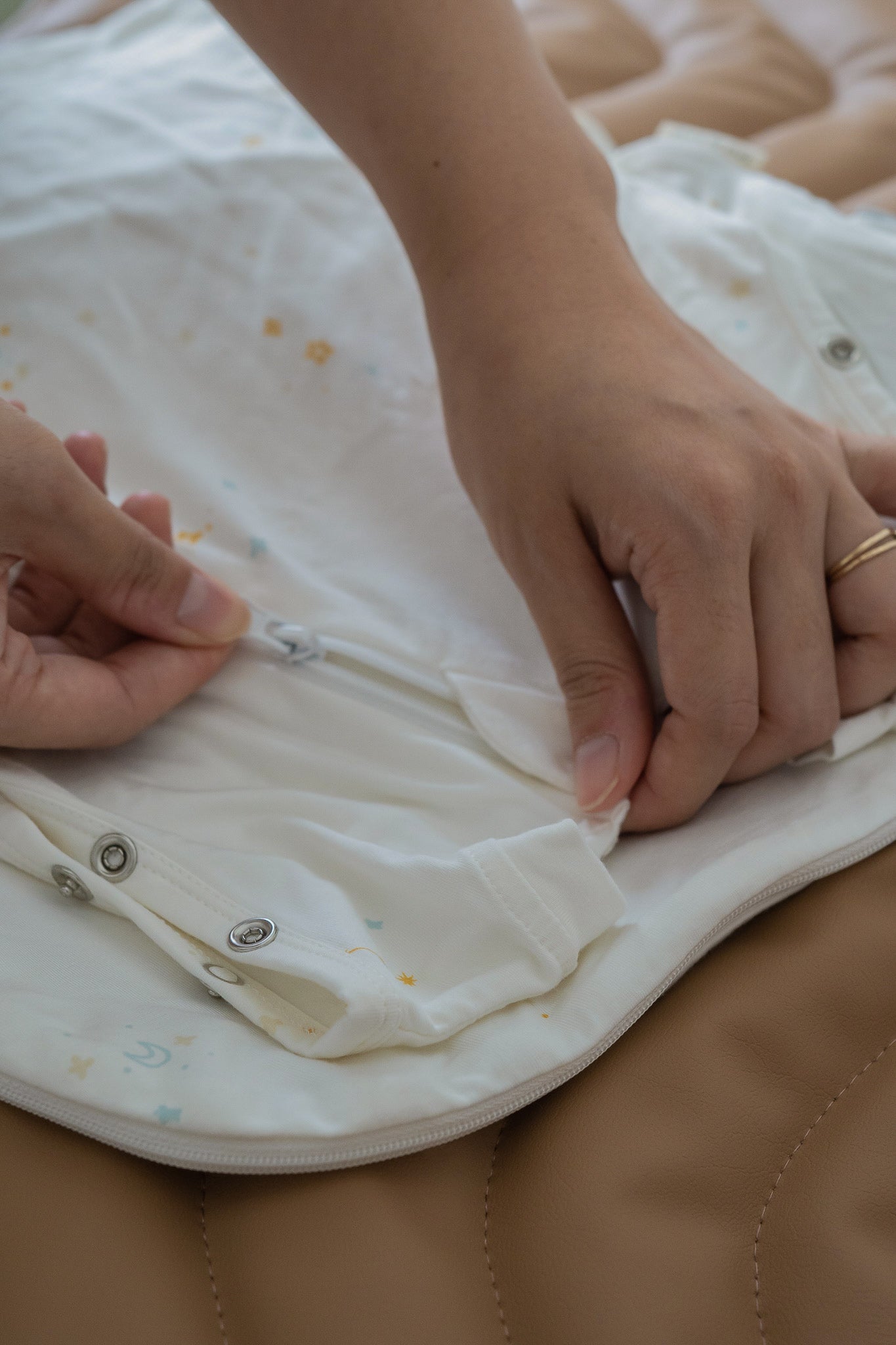 FAQs on Baby Sleeping Bags
WHAT'S A COCOON SLEEPING BAG?

The Cocoon Sleeping Bag is designed for safe sleeping while providing utmost comfort for your baby.

Loose swaddles and blankets can lead to blanket tangling or overheating, posing a sleep risk. Just like a cocoon, our baby sleeping bags envelope your baby in a secure, comforting way, and gives your little ones a snug feeling to help them sleep easy on their own, safely, throughout the night.

We chose baby-soft, gentle, hypoallergenic bamboo jersey as the fabric is ultra breathable and temperature regulating. Once cocooned, this assures that your baby stays cool in the heat, or warm in the cold to keep them incredibly comfortable as they sleep through the night.
ARE BABY SLEEPING BAGS A SAFER OPTION THAN SWADDLES?

Most often, parents will choose to use a swaddle with their newborns. It is believed that newborns sleep so well in a swaddle because it reminds them of the snugness of the womb.

However, once a baby shows signs of rolling over on their own (which can be as early as two months), the swaddle is no longer the safest option. This is because if an infant rolls onto their stomach and is unable to use their arms to roll back, it increases the risk of suffocation. This is where sleeping bags or sleep sacks come in handy.

Most parents start using sleeping bags after their little ones have started to transition from the swaddle. Baby sleeping bags allow your little one to move their arms and legs more freely while still somewhat restricting their mobility. 

Sleeping bags are also great for making sure babies stay warm while keeping loose blankets out of the crib to reduce the risk of suffocation and sudden infant death syndrome, or SIDS.

As your baby grows into toddlerhood, sleeping bags or sleep sacks are still considered a safe and practical option.
WHAT DO BABIES WEAR UNDER A SLEEP SACK?

Under the Cocoon Sleeping Bag, you can dress your baby in a short sleeve onesie, a long sleeve onesie, or a sleep suit, depending on your room temperature and baby's temperature. Our Cocoon Sleeping Bag is thin and breathable, with a 0.5 TOG rating.  When checking your baby's temperature, their tummy and chest should feel warm and dry, not sweaty or cold.
HOW DO I KNOW IF THE BABY SLEEPING BAG FITS RIGHT?

A well fitting baby sleeping bag should not be too loose, particularly around the neckline and arm holes. A baby sleeping bag should fit snug, otherwise the baby could get lost in it as they wiggle. 2 fingers should fit between the bag and your baby's chest. The baby sleeping bag should also be loose around the hips. Your baby's legs and hips should be able to bend and move comfortably. If your baby is sweating, he or she is too warm. You need to remove the sleeping bag.
WHAT TEMPERATURE IS THE BABY SLEEPING BAG SUITABLE FOR?

TOG stands for Thermal Overall Guide and the rating determines the thickness of the garment and how comfortably warm it keeps your little one. Our Cocoon Sleep Sacks have a 0.5 TOG rating and is suitable for wear with a sleep suit for room temperatures between 21-23°C, or a with onesie for room temperatures between 24-27°C.
WHEN SHOULD MY BABY STOP USING A SLEEP SACK?

Your baby's comfort level with the sleep sack will play a role in how long they wear it. Some babies love the security of a wearable blanket and want to wear it as long as possible. Others, with their new found mobility, will be constantly trying to break free. If your baby is starting to seem uncomfortable in the sleep sack or fights putting it on in the first place, it might be time to consider transitioning to something else.

You'll also want to look at it from a safety point of view. The AAP (American Academy of Pediatrics) recommends against using loose blankets in your child's crib for the first year. With this in mind, many parents tend to use sleep sacks up at least until their child's first birthday and some use it well into toddlerhood.