Personalised Baby Gift Sets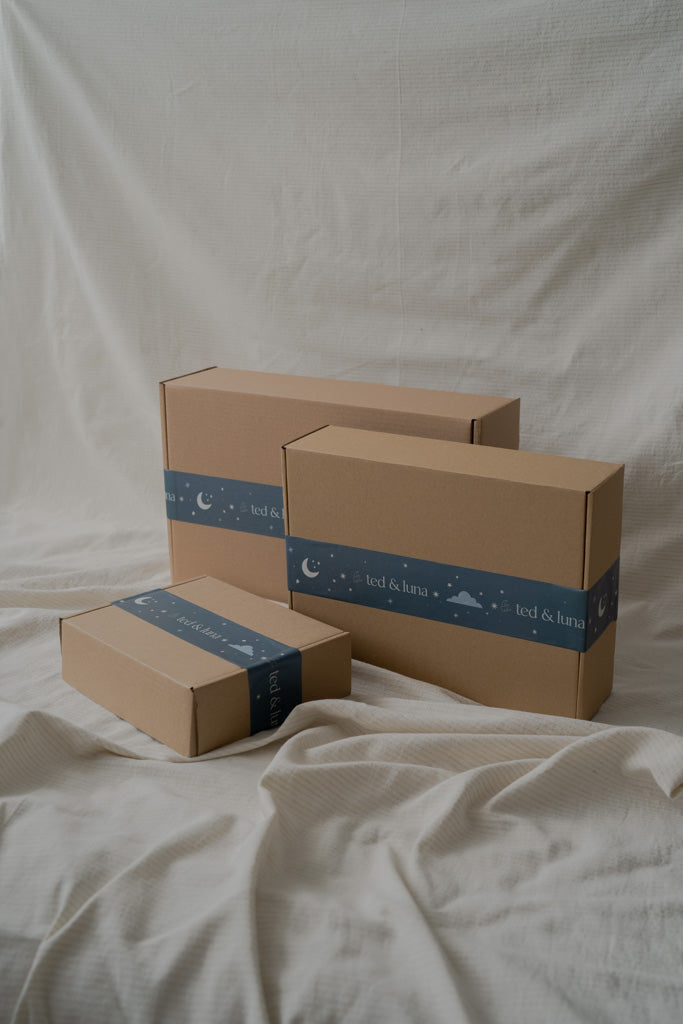 Give the Gift of Magical Comfort
Have your items packaged as a personalised baby gift set in one of our simple gift boxes.
Simply add a Simple Gift Box into your cart below.
Add Gift Box Here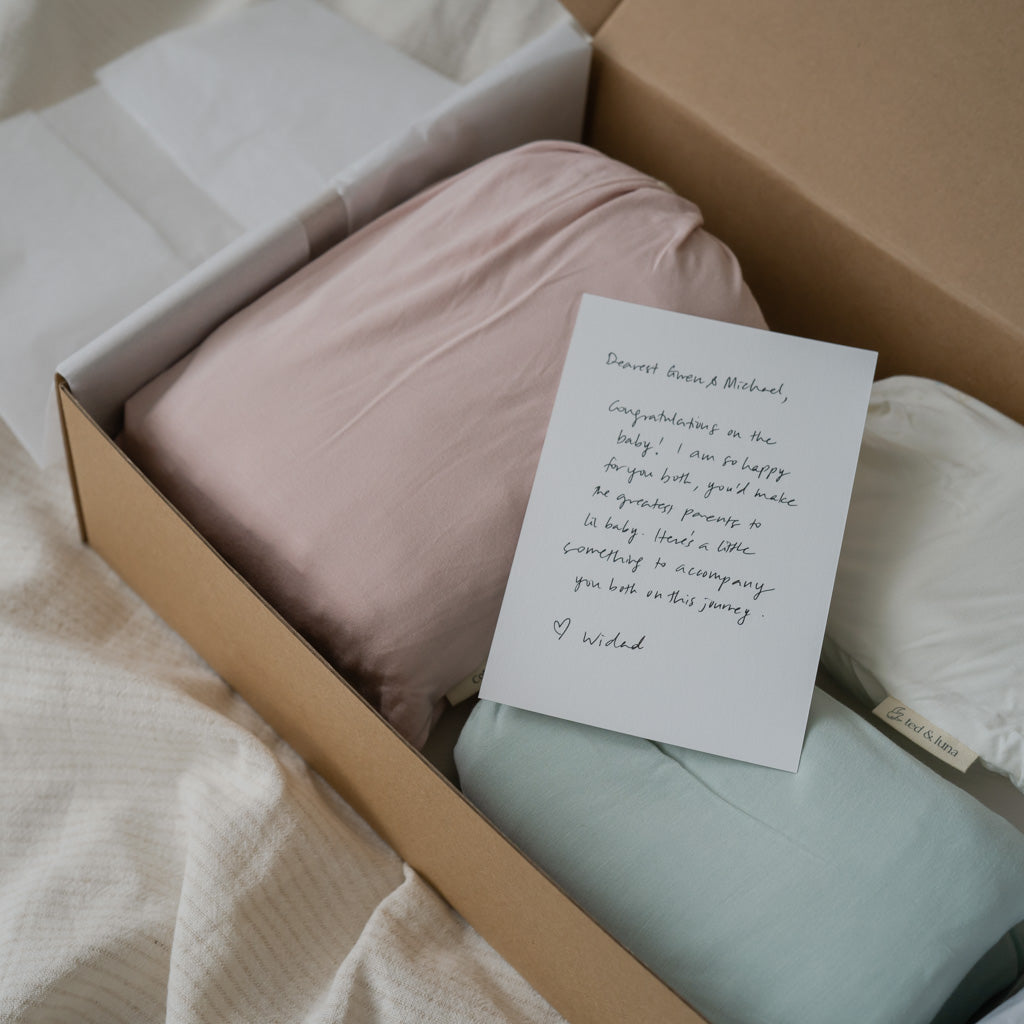 Lovingly handwritten for you
Leave a personalised gift message for your recipient in the notes section, and we will write it out in black ink for you.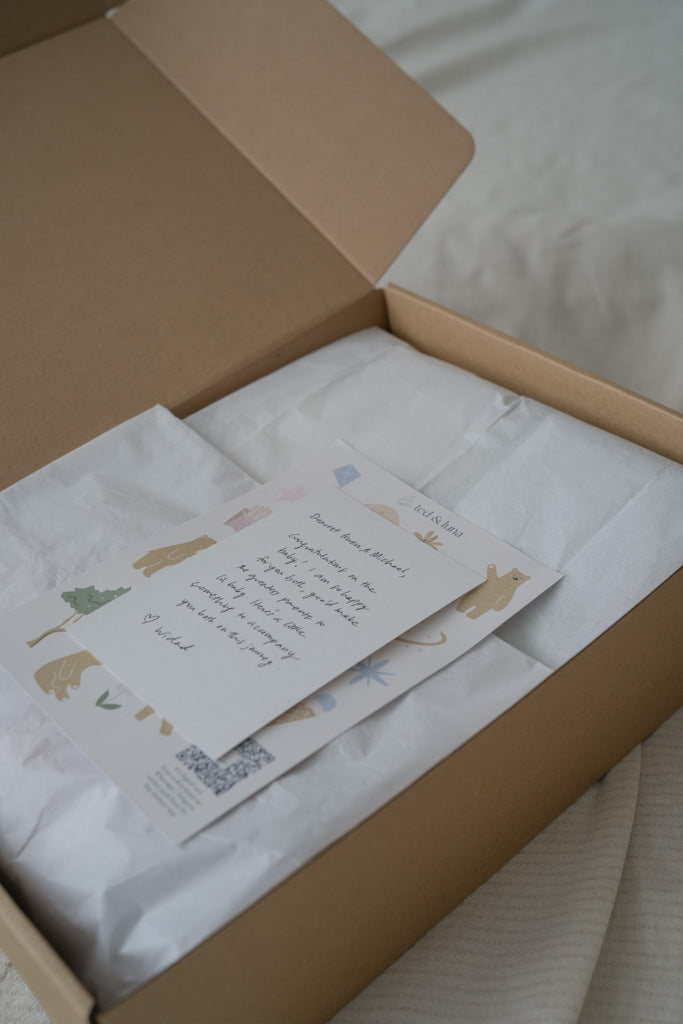 Keep it Simple, Keep it Small
Please note that we are not able to gift wrap, or include in the baby gift set any extremely bulky items, specifically the Baby Play Mats.
We will automatically do a refund of the Gift Box in the order, or gift wrap the rest of the items, excluding the Play Mat.
& Keep it Earth-friendly
We strive to be sustainable, yet know that beautifully wrapped gifts always bring wider smiles and extra delight.
We hope you don't mind that we've kept your baby gift sets simple, with Cardboard Boxes that are recyclable, sealed with Kraft Tapes made from recycled paper.
We hope you'll encourage your friends and family to re-use or properly recycle the gift box too.
Thank you for helping us build a greener Earth for our little ones. You can also read more about our sustainability efforts here.
Digital Gift Card
Unsure what baby gift to get? The gift of choice is a pretty good one too -